Dr. John Schinnerer is back for round 2. Yay!
My next guest is a glutton for punishment, he was on the show last year and is back for round 2.
John Schinnerer has a Ph.D. in educational psychology from U.C. Berkeley and helps men learn how to achieve high performance, manage stress and anger, and create happy, thriving relationships.
He has been featured in U.S. News and World Report, Reader's Digest, and SELF Magazine. John was also an expert consultant for Disney-Pixar's animated movie Inside Out (which is all about handling emotions). He has worked with executives from dozens of Fortune 500 companies and can help you perform your best.
In this episode we talk about mindsets, emotions, the man box and more.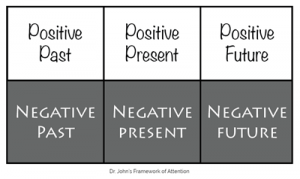 More about John and his work at his website Guide To Self.