Living an uncommon life under uncommon circumstances.
Terry Tucker has reinvented himself a few times. He has worked in marketing, hospital administration, and customer service. He was a police officer and SWAT negotiator with the Cincinnati Police Department, started a security consulting business, and became a high school basketball coach.
Each change meant new skills and new challenges. His greatest challenge came in 2012 when he was diagnosed with a rare form of cancer. Four years of Interferon injections followed, and the treatment almost killed him. The pain and suffering taught him that he had two choices – succumb to the debilitating discomfort and misery or learn to embrace it and use it to make himself a stronger and better human being. He chose the latter.
Terry started the Motivational Check blog to help inspire people to lead uncommon lives, even in uncommon and uncomfortable circumstances. He is still battling cancer and has had multiple surgeries, including the amputation of his left leg. Today we talk about motivation and how to keep going and stay positive about life even when it's really tough.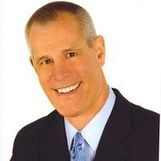 Get the latest in life navigation tools!